Both Rheem and AO Smith offer excellent products to meet customer demands. However, Rheem tops AO Smith with a better product offering. Rheem utilizes unique and innovative techniques, offers superior warranty packages, and more eco-friendly. AO Smith is well-known for its excellent customer service.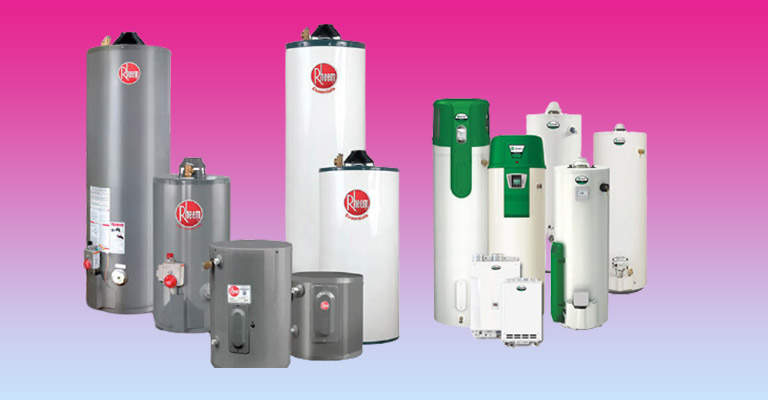 Rheem vs AO Smith
Rheem and AO Smith, both are top companies well-known for their sublime water heater products. Both products have their pros, but they are not the same. 
Tankless Water Heaters
In the case of tankless water heaters, Rheem and AO Smith, both companies have exceptional product examples. But if we have to choose between one of them, Rheem tankless water heater gets an edge over AO Smith. 
Tankless water heaters are better suited for single appliances where continuous water flow is required. Rheem tankless water heaters have a higher flow rate than AO Smith water heaters, typically 5-6 GPM. 
This allows Rheem tankless water heaters to handle more appliances. Moreover, they are energy efficient and can handle unlimited showers if connected to multiple at a time. 
Electric Heaters
As for the electric heaters, Rheem has an edge over the AO Smith electric heaters. We say this because Rheem electric heaters have a longer warranty period. If you are a veteran, you will know that longevity is vital for electric heaters. The overall custom experience from Rheem is great as well. 
However, AO Smith electric water heaters have a much higher Uniform Energy Factor or UEF. This is why there are Energy Star qualified, unlike the Rheem electric water heaters. Both types of heaters have the same range of tank capacity, around 40 to 80 gallons. Therefore, longevity is the single factor that is likely to favor Rheem electric water heaters more. 
Gas and Fuel
Gas heaters tend to consume low fuel. This makes them energy efficient and fit for great service. Both AO Smith and Rheem are famous for producing sublime gas heaters. The AO Smith gas heaters are special thanks to their functionality and performance. The UEF ratings of these heaters are high enough to earn the energy star certificate. They have higher efficiency and a low emission rate of NOx. 
Rheem on the other hand focuses on usability and performance. They are suitable for the environment and have a higher UEF rating. The customer experience is pleasant as well.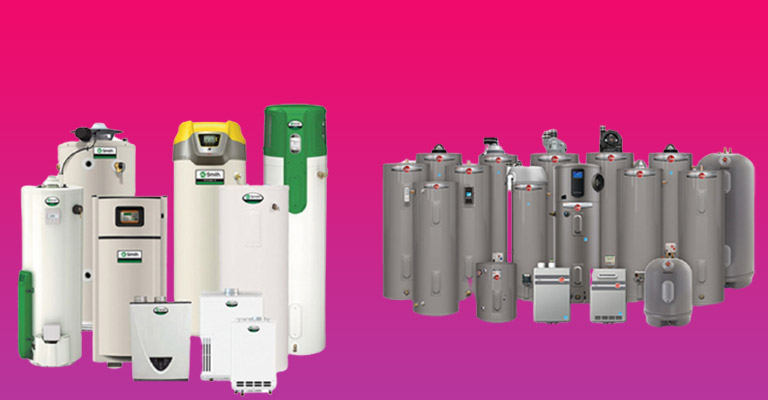 Spare Parts
As far as the AO Smith water heaters are concerned, the heating element and interior parts are completely removable. One can do it as a DIY easily. You can easily change multiple parts that are available in the water heater. Whether the heater is tankless or with a tank, this stands true. 
On the other hand, Rheem offers changeable parts only in their gas heaters. In the case of tankless water heaters, there are some fixed parts. To replace them, you may have to ask for a professional at times. 
Manual Guide
The AO Smith water heaters tend to give manual guides provided with them. However, the information there is short and precise. They only cover the information about parts. 
However, Rheem provides detailed manuals with their water heater products. You get detailed information about parts and their lifespans. As a result, you know exactly what to do and when to replace the parts.
Rheem vs AO Smith Hybrid
AO Smith has been producing their hybrid water heater models with energy efficiency in mind. They are significantly more efficient than an ordinary water heater. The UEF count of these hybrid models exceeds 3 in most cases. The various models allow from 50 to 80 gallons of water capacity. This allows the user to have greater installation flexibility. 
The hybrid models from AO Smith are also the quietest of water heaters. They operate by maximizing efficiency through matching heating requirements to environmental conditions. However, they lack fancy features that many times come in handy. 
Rheem also has a great history of manufacturing top-notch hybrid water heaters. Their innovative technology in this regard has always been a charm. The smart home integration and hands-free control system make them alluring to the customers. The features include water detection technology, high temperature and pressure alert via smartphone, etc. 
The hybrid water heaters from Rheem are very energy-efficient and cost-effective. The efficiency is about 268% higher than standard water heater models. They are easily installable as well. However, Rheem hybrid water heaters have a higher initial cost than the standard ones.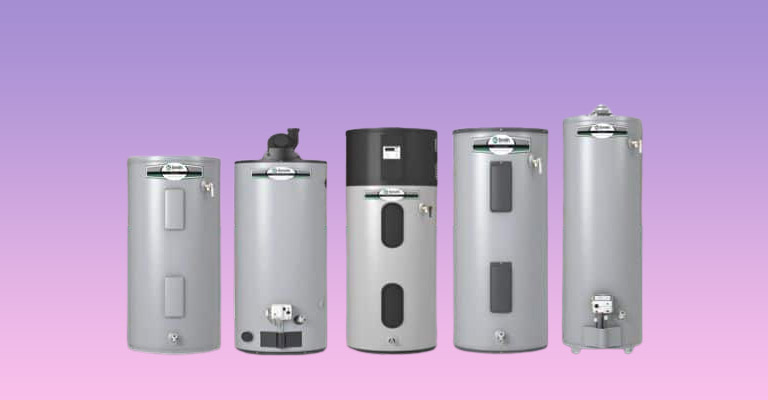 Rheem Water Heater Professional vs Performance Model
The water heaters from Rheem's professional series includes the leading products. They have a uniform energy factor ranging between 0.92-0.95. The tank size is also quite large from 40 to 55 gallons. They also have energy and water-saving system in some models such as the PlusOne. 
For an eco-conscious customer, the professional models are the perfect fit. This series has superior parts, reliability, and performance. They also offer more flexible support and warranty options. However, the models from this series are only sold to wholesalers and installed by licensed plumbers. 
The performance series is aimed at customers looking for affordable water heaters. They have a lower energy factor from 0.67 to 0.95. However, they have a higher tank capacity than the professional series. They are sold in retail environments. Typically, the parts used for such models are of lower quality. The performance series also has fewer support options.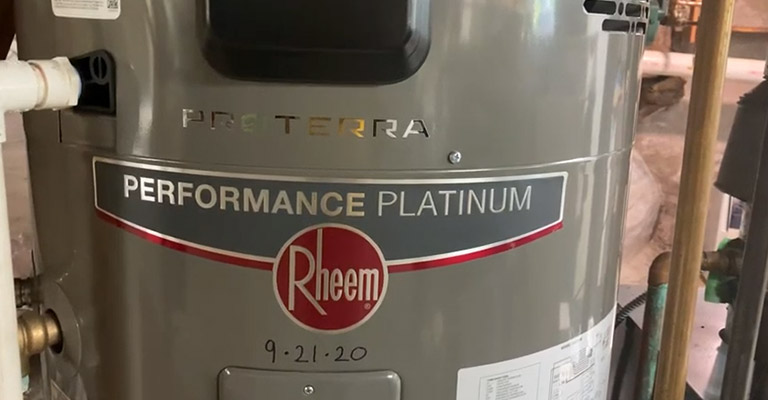 Frequently Asked Questions
Q: What is the typical lifespan of a water heater? 
Ans: The lifespan typically varies with the tank brand, plumbing system, and even the water quality as well. Depending on these factors, a water heater can last from 8 years to 20 years. 
Conclusion
As you can imagine, both Rheem and AO Smith are best at producing water heaters with higher reaches in industries. The difference is only by a small margin. That gap is filled by user preferences and environmental conditions. There are many models and sub-models within so make sure you do your research.
Also Read- Heater Smells Like Burning Plastic, Reasons and Remedy