GFCI outlets must be installed near water sources and areas with a moist and humid environment. This includes areas like kitchens, bathrooms, laundry rooms, basements, near pools and spas, storage rooms, etc. 
Where Must GFCI Outlets Be Installed? Explained
Water and electricity are not a good combination. Although water itself is an insulator, impurities like minerals and dust mixed with water are excellent conductors. Thus, any contact between electrical outlets and electricity can result in electrocution while using appliances.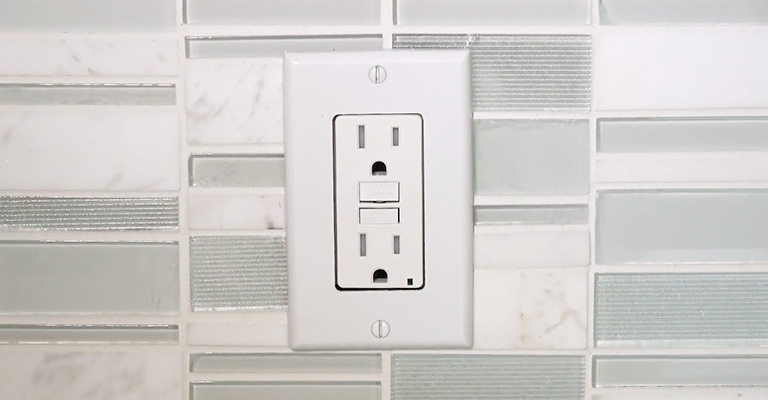 The best way to prevent electrical hazards to come real is to use GFCI protection. GFCI (ground fault circuit interrupter) outlets have built-in sensors to monitor the inflow and outflow of electricity from appliances. When water comes in contact with electricity, mishaps like electrocution, electrical fires, and damage to appliances are likely to happen.
As soon as a GFCI outlet detects any change in the flow of electricity, it cuts the power and prevents such occurrences. As a result, these outlets are required in spaces where any kind of water source is present. Additionally, if the area has a high level of moisture and humidity, GFCI outlets also should be installed.
Bathrooms
Bathrooms are one of the first places that require GFCI protection. There are a lot of water sources with a high amount of running water in bathrooms which creates moisture and humidity. As a result, there is a high possibility of contact between the water source and the electrical appliances.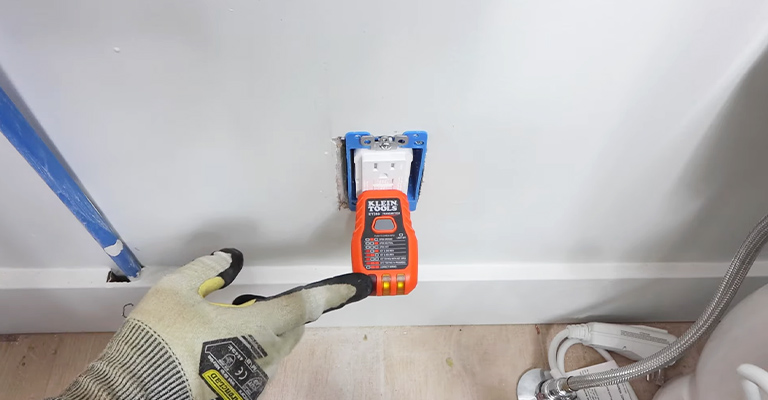 It should be noted that any outlets, even though they are not inside bathrooms, must have GFCI protection if they are within six feet of a bathtub or a shower.
Kitchens
All outlets located near the sink should be of GFCI type. Countertop outlets require GFCI protection too as there is a chance that the water may contact the countertop appliances like toasters, countertop microwave ovens, etc.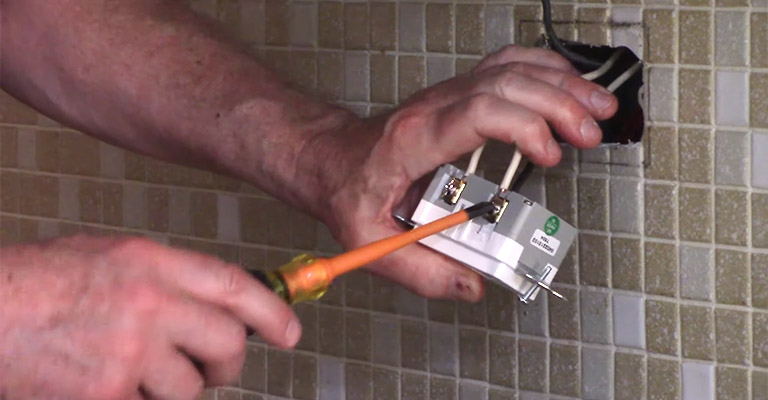 GFCI outlets are required for dishwashers in refrigerators in the kitchen. However, these outlets aren't required for refrigerators if they are more than six feet away from the sink.
Laundry and Utility Rooms
Usually, the washing machines have a Dual-Function Breaker installed to offer GFCI protection. So, GFCI outlets are not typically required for a washing machine. But if the washing machines and dryers are located inside laundry areas, a GFCI outlet is required due to the moist and humid environment.
If your laundry or utility room has a utility sink, all outlets within six feet of that sink must be provided with GFCI outlets.
Outdoors
All outdoor outlets such as the ones located outside the walls, balconies, and attached deck should have GFCI protection. These outlets are usually exposed to rain, snow, and moist air throughout the year. So, they have to be of GFCI type to prevent electrocution.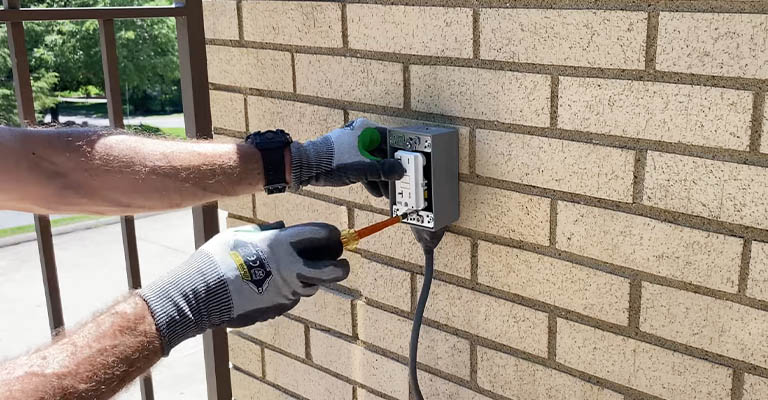 Pools, Spas, and Hot Tubs
Any electrical equipment of pools, spa, and hot tubs should be connected to a GFCI outlet. Outlets that are within six feet of the edge of pools, spa, and hot tubs require GFCI protection too.
Basements
The necessity of GFCI outlets depends on whether the basement is finished or unfinished. Unfinished basements require these outlets. Before install lighting in unfinished basement, install GFCI for protection.
Usually, GFCI protection is not required in finished basements. However, if the basement is in a flood zone or surrounded by high-moisture soil, it is safe to have these outlets installed.
Garages and Storage Rooms
Areas outside the house such as garages, sheds, storage rooms may have a moist environment. This is why these areas should have GFCI outlets.
Position of GFCI Outlet in a Circuit
Installing a GFCI outlet in each possible location is expensive and unnecessary. So, it is important to know how the placement of a GFCI outlet in a circuit affects other outlets.
GFCI Outlet at the Beginning of a Circuit
Suppose, one of your rooms has ten outlets. Placing a GFCI at the beginning of the circuit will give protection to the other nine outlets as they are connected downstream. So, it is better to have at least one of those outlets at the beginning of the circuit.
However, in this case, if a ground fault occurs in one of the downstream outlets, the GFCI outlet will trip causing a power cut to all other outlets. Though pressing the reset button will solve turn the power back on immediately, equipment that requires a constant electricity supply, such as a life support machine will not be operational at that time.
As a result, placing a GFCI outlet at the beginning of the circuit isn't always a good choice.
GFCI Outlet at the End of a Circuit
If you want to have GFCI protection for only one outlet, for example, an outlet in the laundry room, then you can put it at the end of the circuit. Putting it, in the beginning, may seem like a better option only if you want the other outlets to be protected.
GFCI Outlet in the Middle of a Circuit
You can put a GFCI outlet in the middle of the circuit but you should remember only the downstream outlets will be protected in this layout. The outlets installed ahead of the middle one will not fall under the GFCI protection in this case.
FAQ
1. Should the microwave be on GFCI?
Answer: Microwaves don't need to be on a GFCI outlet. But, if the outlet is within six feet of a water source, then GFCI protection is required.
2. Are GFCI Outlets Required in Bedrooms?
Answer: Bedroom outlets don't need GFCI protection. However, there are some master bedrooms fitted with a vanity with a sink or wet bar. In such a case, any outlet within six feet from those need GFCI protection.
3. Are GFCI outlets required in crawl spaces?
Answer: Yes, GFCI outlets are required in crawl spaces. Usually, outlets located in the crawl space are used for powering sump pumps, foundation vent fans, dehumidifiers, etc. As these outlets are hard to reach, typically a GFCI breaker is installed in the electrical panel box for the circuit.
Last Words
Installing GFCI outlets in proper places is crucial for safety in your home as well as in your workplace. Though these outlets do not require any additional care once installed, it is better to test them using the test button once a month to make sure they are functioning.