Shower flooring is a type of flooring that can be installed in a shower stall. It's designed to keep moisture from seeping into the walls and ceiling of the room.
Shower flooring is made from a variety of materials including polypropylene, vinyl, silicone, and rubber. It's also called waterproof tile or bathroom flooring.
There are many different types of flooring for showers. It is important to understand the different types available so that you can pick the right type for your needs.
In this article, we will explain you that what are the different shower flooring options. We will also cover the most popular types available in the market. So, just keep reading!
What are the Best Shower Floor Material?
Flooring in the shower is a necessary part of a well-designed bathroom. One should have a waterproof flooring to prevent moisture from seeping into the walls and causing mold and mildew.
There are several materials that can be used, but it is important to choose one that matches well with your bathroom's style. Tile, porcelain, cork, natural stone tiles, slate tile, marble tiles are some of the common choices for shower flooring.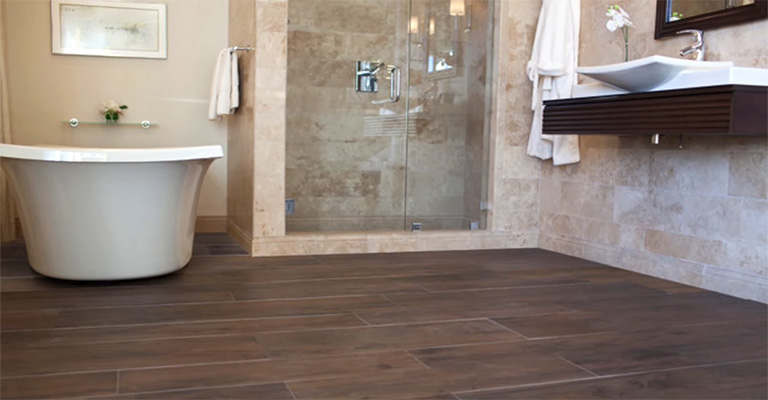 There are different types of shower flooring available in the market today. Here is a list of materials which can be used as a flooring option for your bathrooms:
Natural Stone
Marbles
Different Types of Tiles
Ceramics and Porcelain
Pebbles
Wood
Fiberglass
Enameled Cast Iron
In choosing a shower flooring material, one should look for those that are eco-friendly and durable. They should also be a good fit for the space they plan to use it in.
Best Shower Flooring Options
Showering is an essential part of a person's daily routine. People often spend hours in the bathroom each day, so they need to make sure that they are taking care of their needs properly.
When it comes to showering, people have different preferences for their flooring material.
They either want tile or wood floors because they can be sanitized easier or stone because it is aesthetically pleasing. Below are the most popular shower flooring options:
1. Natural Stone Shower Flooring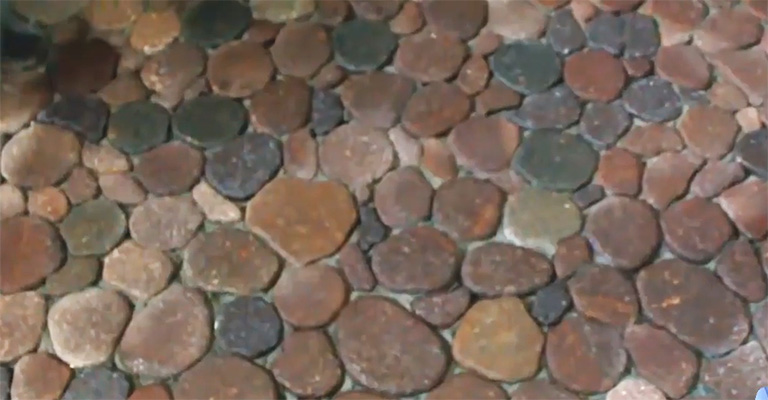 Natural Stone Shower Flooring is the best solution for the highest quality, most durable, and eco-friendly flooring option.
Natural stone shower flooring is made of 100% recycled natural stone materials. The surface is also firmly bonded to provide strength and security for durability.
This type of shower flooring is designed with a focus on user experience, safety, longevity, beauty, style, and sustainability in mind.
2. Marbles Shower Flooring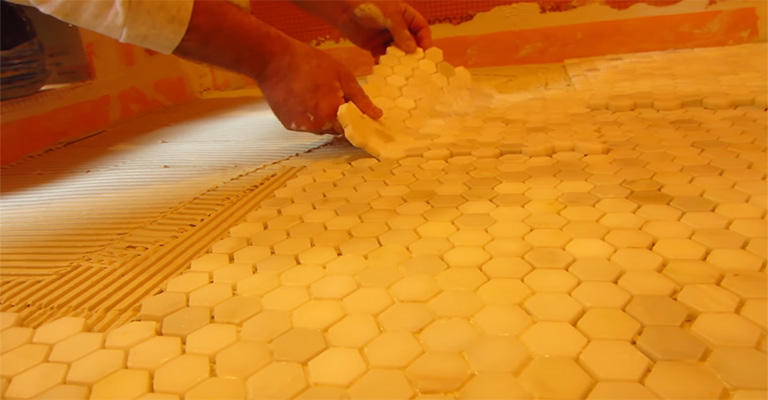 Marble shower floors are a luxurious and sophisticated addition to any bathroom. Marble is a natural material that has been used in construction for centuries.
Marble can be installed in a number of ways, from laying the marble directly on the floor to using it as an accent tile.
The possibilities are endless with marble, but it should be understood that there are some important factors to consider before purchasing a marble shower floor.
Marble is often seen as an expensive material, so it should be chosen with care and only when the right circumstances exist for its use.
Patience and careful consideration can lead to a beautiful outcome while being sure to take advantage of all the strengths that marble offers such as warmth and elegance.
3. Ceramics and Porcelain Shower Flooring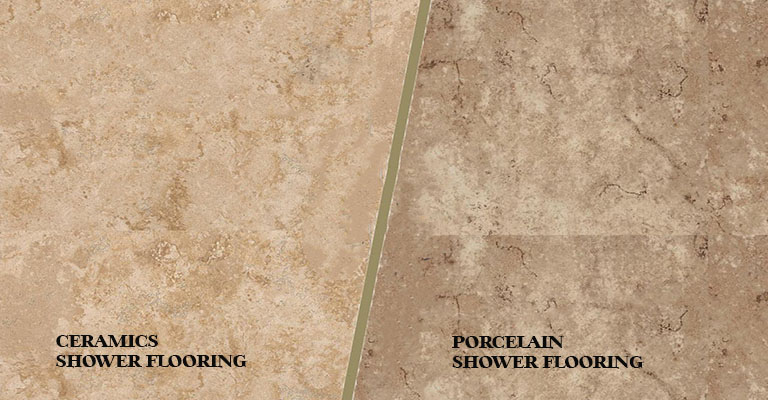 Ceramic and porcelain shower flooring is becoming an increasingly popular option for many homeowners. It is a cost-effective and eco-friendly option that looks great.
The best part about ceramic and porcelain tile flooring is that it can be installed in any shape or size to fit the space you need it to. This makes it really easy to install, maintain, and get rid of when you don't like the look anymore.
4. Tiles Shower Flooring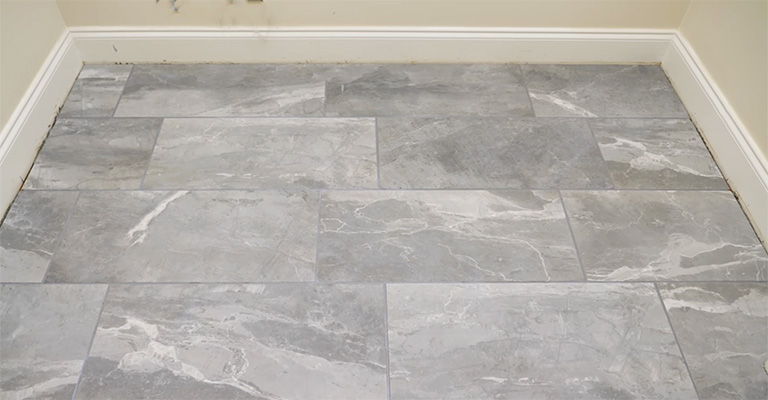 A shower floor is a major part of the bathroom. It can make or break the whole shower experience.
There are several types of tiles for shower flooring that are available in the market for this purpose each with their own use cases. Some tiles are waterproof, while others are suitable for use in wet areas. Also they are easy to cut with a miter saw and the installation is fairly easy.
Ceramic Tiles
This type of tiles is considered as the best choice for most spaces because they are durable, long-lasting, and easy to clean.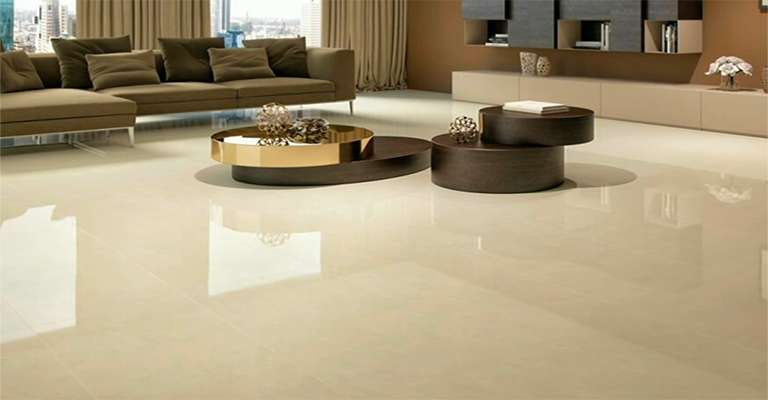 Vinyl Tiles
Vinyl tiles come in a variety of shapes, colors, and textures and they are also more suitable for your shower floorings.
Porcelain Tiles
Porcelain tiles are made up of ceramic and natural stone with diverse colors and patterns. This type of tile is used hugely and it can be considered for whom those choice is durability and non-porous flooring.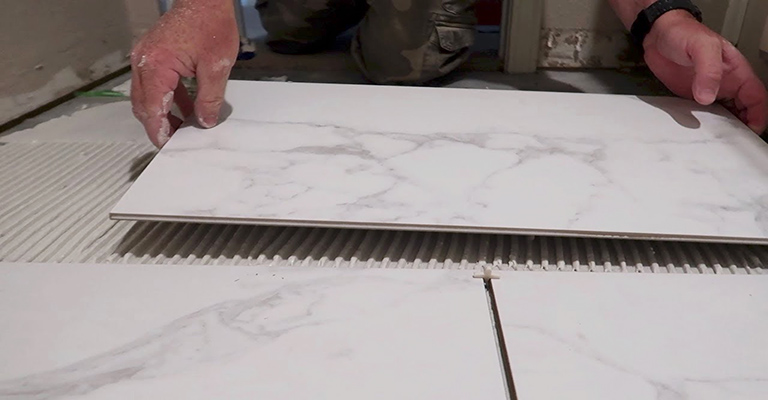 Glass tiles
Glass tiles have both functional benefits as well as aesthetic appeal. This type of tiles is a popular choice for shower flooring because, while they do not provide the same level of insulation as ceramic tiles, they're able to resist water and bacteria better.
In addition, glass tiles can be created with a variety of colors and textures that will add visual interest to your bathroom.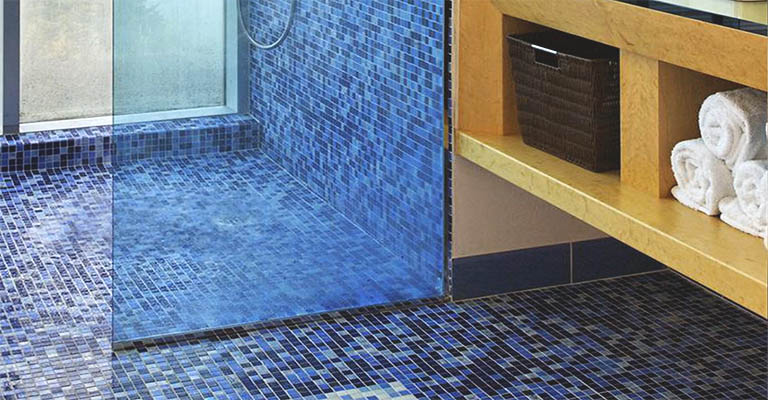 Pebbles Shower Flooring
Pebbles shower flooring is an innovation in the bathroom industry that helps to create a more enjoyable bathing experience.
Pebbles was created with a thoughtful design and innovative technology. They use a proprietary resin to make the tiles stronger and less porous, which makes it easy for water to pass through.
Pebbles also offers additional benefits such as fully recyclable materials and a 100% guarantee on its warranty.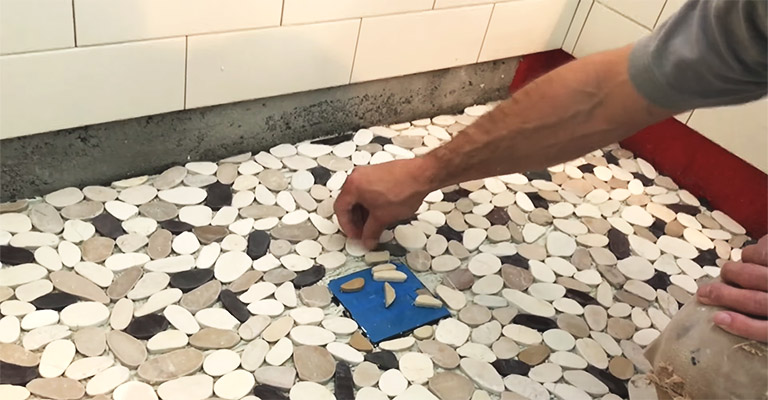 Wood Shower Flooring
Flooring is an important part of a bathroom. A wood floor can add warmth and character to any shower room.
As wood is an eco-friendly flooring material, it offers a wide range of colors and options with natural living feelings.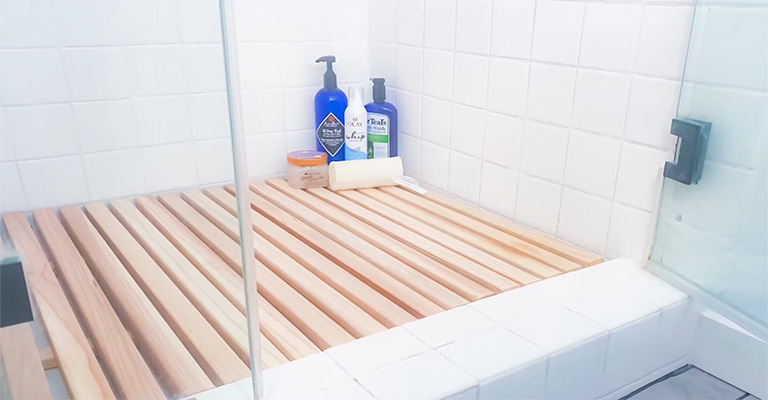 5. Fiberglass Shower Flooring
Fiberglass shower flooring is a type of artificial flooring material that can be installed on a regular tile or concrete surface. Fiberglass is a dense, tough, and waterproof material that has been used for softening soil and as a backfill in road construction.
Fiberglass was first invented in the 1940s by scientists who were looking for ways to make durable, lightweight materials with high tensile strength.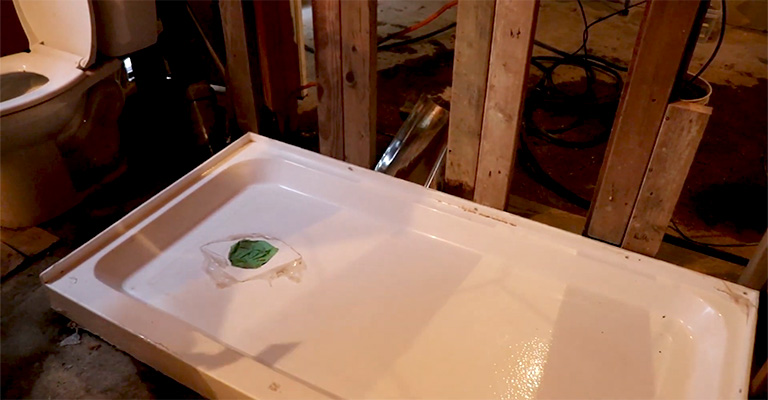 The material has since become widely used in various industries including the construction industry, aerospace engineering, and even sports equipment like tennis racquets.
Fiberglass is made up of fiber-reinforced polymer (also known as fiber-matrix composite) that's embedded with glass fibers. It's available in both rigid and flexible sheets that are used for residential use
6. Enameled Cast Iron Shower Flooring
Enameled Cast Iron is a shower flooring option that is mostly used in bathrooms and has become more popular over the last few years. People also use it to provide a better experience when they are showering.
Because they are made from metal, they tend to be very durable, lasting for many years with proper care.  It can be installed as either a wet or dry installation and therefore offers an incredibly durable and beautiful surface. It is resistant to stains and water damage, making it ideal for use in bathrooms.
7. Acrylic
Acrylic shower flooring is a popular choice because it is easy to clean and looks great. You can find a variety of acrylic shower flooring options to fit your needs. Acrylic shower flooring is also a good choice if you have allergies or asthma.
Make sure to choose the right acrylic shower flooring for your bathroom. You can find acrylic shower flooring at most home improvement stores.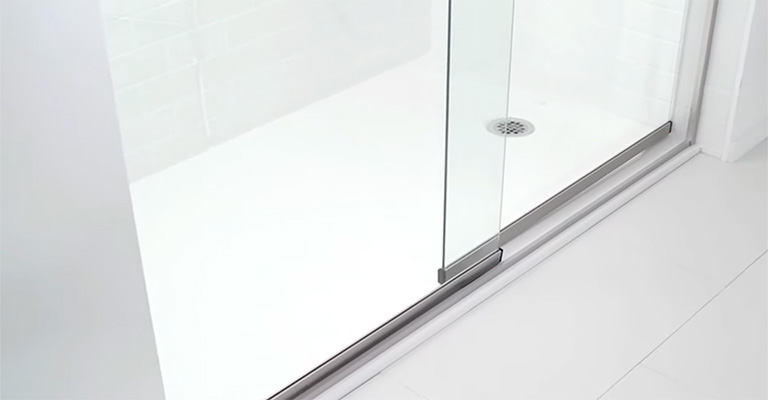 8. Travertine
Travertine is a great option for shower floors because it is waterproof, textured, and has a natural look. Travertine is available in a variety of colors and textures, so you can find the perfect one for your bathroom.
Travertine is easy to clean and looks great with any style of décor. Travertine is a durable flooring option that will last for years. If you're looking for a luxurious shower flooring option, travertine is the perfect choice.
9. Wood
There are a variety of shower flooring options to choose from when you're looking for a flooring solution for your bathroom. Wood is a popular choice because it's warm and natural-looking.
You can choose from a variety of woods, including oak, cherry, and maple. You can also choose from a variety of finishes, including natural, distressed, and glossy. You can find wood shower flooring in a variety of sizes and shapes to fit any bathroom.
What to Look in Shower Flooring Materials
When you decide to install shower flooring, make sure that it is easy to do so so you don't have to compromise on your time at all. Here are some things that you should consider before choosing an option:
Cost
The cost of shower flooring materials is likely to vary depending on the size and type of the room.
Tile: $1.50 per square foot
Slate: $2.40-$3.60 per square foot
Natural Stone: $5-$6 per square foot
Style
Sensory appeal is essential to getting the attention of any person. Your shower can help you achieve this by having anything from a marble floor to a patterned tile that coordinates with your favorite color.
However, it is important to be aware that your shower floor must meet certain standards before it can be installed.
Easy to clean and Maintain
When it comes to cleaning, maintenance, and caring for your shower flooring materials, the task may seem daunting. But with the right product, you can clean your tile or porcelain in no time.
Durability
Durability for Shower Flooring Materials is a vital considerable feature. So, you should choose durable material that has great resistance to water and puncture.
Grip
The unique properties of Grip make a shower flooring suitable for use that keeps you stable on wet floor.
What Is the Best Type of Shower Base?
The best type of shower base is one that's sturdy, so it doesn't break when you walk on it. It should also fit well in your shower, so there are no gaps or overlaps between it and the walls.
With standard Grip properties of shower flooring, people can enjoy their shower time as they wish.
A shower base is the part of a bathtub that supports the floor (usually made of hard-plastic) and forms the bottom.
What are the Standard Shower Base Sizes?
The standard shower base sizes are 60-inch, 80 inch, 100 inch and 120 inch. The 30-inch wide and 60-inch long base size is the most popular one.
How to Clean a Shower Flooring
Cleaning a shower flooring can be a tedious and time consuming process. However, there are few quick-fix solutions that you can try to save some time and effort.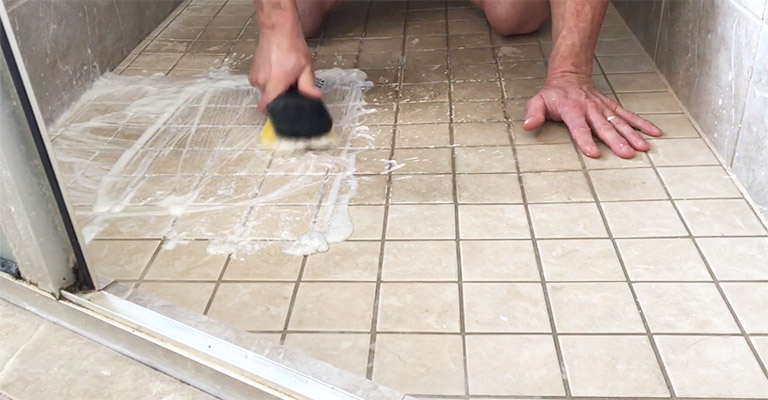 You can use a vacuum cleaner, wet mop, or dry broom to clean the flooring. A squeegee is also an efficient tool to use on tile or glass shower walls.
Here are some ways to make it easier on yourself so you don't have any difficulties during the cleaning process.
Spray cleaners for quick cleanups
Chemicals that are safe for porous surfaces
Microfiber cloths that are reusable and easy to wash
It's important to clean your shower flooring because if you don't maintain the floor on a regular basis, it will quickly turn into a breeding ground for mold. If that happens, then cleaning your shower floor will be more difficult and expensive.
That's why it's imperative that you take care of this issue before it becomes too much of an issue.
Conclusion
In conclusion, shower flooring is the composite material with which a shower floor is made and it is used to make your bathroom much more comfortable by keeping the moisture in the shower area at bay.
It can be made of tiles, slate, porcelain, porcelain with a rubber base coat, or even ceramic tile. The material can be glued to the surface of the floor with adhesive or cement. The material may also be used for other purposes such as in kitchens or bathrooms.
Different types of flooring options for a shower are ceramic tiles, tile grout, porcelain, slate, tiling boards or natural stone. Depending on your budget and preference, you can choose from among these.