As technology progresses, everything is becoming a smart device. The same can be said for light bulbs. Two of the most commonly used smart bulbs are the Philips Hue and Sengled. 
Both are a good choice for a wireless bulb but depending on the usage, one can be better than the other. So, here we will break down the features of each bulb to find out what would be better for your situation.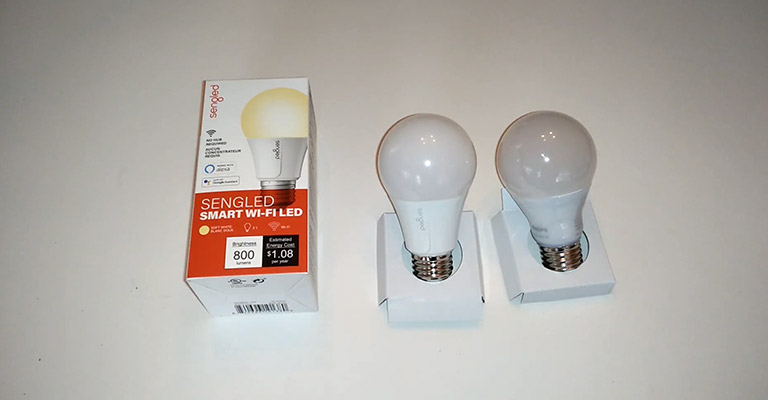 Sengled vs Hue
Philips hue and Sengled both have their own niche thing that they can do besides the common things that are done by all the bulbs. Sengled has a few variants of bulbs in their lineup. 
Budget vs Features
They have wifi and Zigbee both bulb as well as color and white bulb. First, let's talk about the budget and feature option then you will learn more in depth on which one works better on what occasion.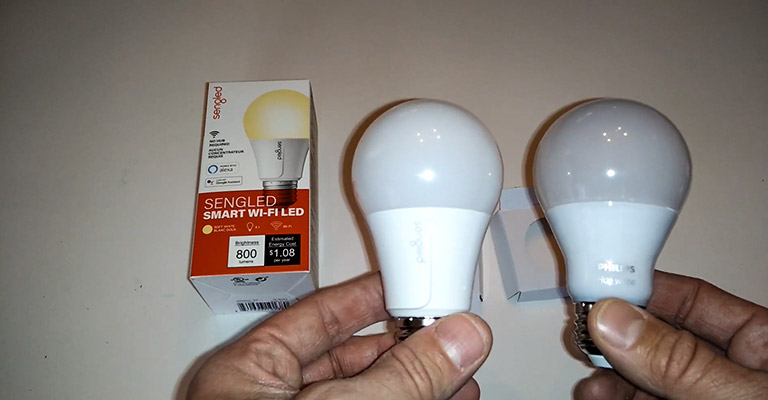 Budget
As far as budget goes, Sengled is the most budget-friendly out of these two. Currently, as of this article, Sengled bulbs cost fifty USD less than the Philips hue. So, if want to have a budget-friendly smart bulb then Sengled is the way to go.
Features
Philips has way more features than the Sengled ones. Philips has fancy features like music sync, entertainment mode, geofencing, and power-on state. So if you want the most out of your smart light, Philip is the one for you.
Feature Discussion
Both Sengled and Philips have quite a few features. Here you will know about these features more thoroughly in order to decide which one is the best for you.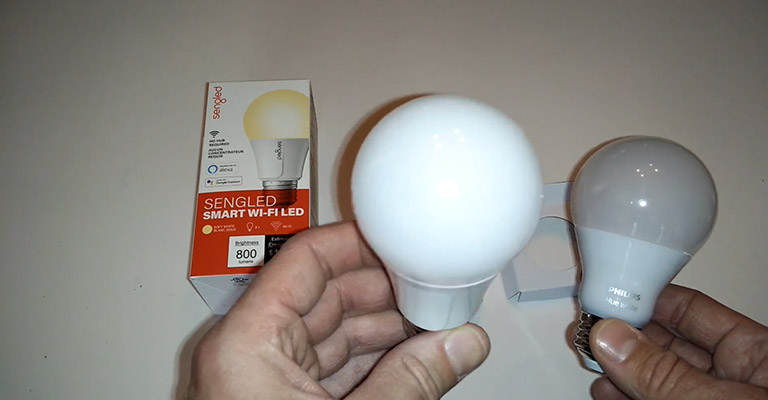 Connectivity
If you are getting a Sengled wifi bulb then you can connect it directly to the router then control it with a phone. This does not require any extra hub or bridge device. So, you don't need any extra money to get it connected.
Philip hue on the other hand is always a Zigbee bulb. So it uses Zigbee technology which requires an extra hub. You can buy this hub along with the bulb from the Philips site. 
This hub connects all other bulbs and then connects it to a router. As a result, it is more compatible with the entire home appliance app list.
Compatibility
As said just now, because of the Zigbee technology Philip's bulbs can be used with all other home assistants. Apple home kits, Siri, Alexa, Echo, Google home, and even Microsoft Cortana can be used to control these bulbs.
On the other hand, Sengled can not be used with an apple home kit unless you get 3rd gen plus. It works with the home kit if you upgrade the Sengled hub to a 3rd gen plus version. Of course, in this case, you need to have a Zigbee version of the Sengled bulb and hub.
But you can not use the Sengled bulbs with Microsoft Cortana if that is something you need to have.
Bulb Base
The base is something that you have to consider but usually gets left out of the feature. If you don't have a compatible base for the bulb, then you can not use the bulb even if you get it.
The Philip bulbs support a few types of base. These are the E26 which is the standard base for most of the houses and E27 which is standard in Europe. Other than that, it also supports E12, BR30, GU10, PAR16 bases.
But Sengled only supports the E26 base.
Power on State
One of the most necessary features in my opinion is the power-on state. Many of the older bulbs do not have this. But nowadays all the bulbs have this feature.
Power-on state is the feature where the returns to its previous state even after an electricity out. Without this feature, the bulb will automatically turn on after an electrical power out even if the bulb was off.
Both the Philips and the new Sengled bulb come with this feature. Some older Sengled does not have the feature. So watch out for which bulb has it and which doesn't.
Geofencing
Geofencing is the automatic detection system for the bulb. It will turn on the light as soon as you enter the range of the house. It works by tracking the GPS thus called geofencing.
Phillips hue comes with in-app geofencing but can also be used with IFTTT. But Sengled needs IFTTT to use geofencing. IFTTT is an app where you can connect two or more apps for use.
Entertainment and Energy
Both Philips and Sengled have a 16 million color range and can be changed at any time with the app. But Phillips has more entertainment options as it has entertainment mode, music sync. You can also sync it to the tv or to play games. It helps to set up the mode perfectly.
 One thing that Philip doesn't have is the energy consumption monitor. If you want to monitor the bulb's energy consumption then Sengled bulbs offer that features. As per energy usage, both bulbs use a similar amount.
Lifespan and Accessories
According to the site both of the bulbs have about 22.8 years of life with every day three hours of usage.
As far as accessories go, Philips hue is the accessories king of smart bulbs. It has a lot of accessories such as the motion sensor, wireless switch, hue lamp strip, Dimmer, and so on.
Many of these accessories are also available for the Sengled too but Philips has a lot more than the Sengled if you want to go heavy on the accessories.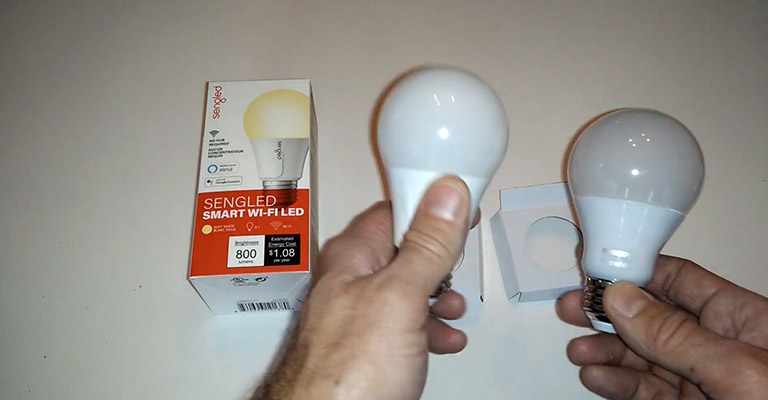 Does Sengled work with Hue?
YEs, Sengled work with hue. If you're looking to add LED bulbs to your Hue system, Sengled may be a good option.
These bulbs use the Zigbee HA standard and will work with other Zigbee hubs.
They come in a wide variety of colors and brightness levels, so you can find the perfect light for your home.
One downside is that they are not compatible with Hue's remote control app, but they do have their own app which allows you to manage settings and customize the look of your lights remotely.
Does Sengled use Zigbee?
Sengled has the Smart Hub system, The hub translates Zigbee commands into Wi-Fi signals so that your lights can be controlled from anywhere in your home network.
You'll need to have a compatible light switch and controller or app in order to take advantage of this feature, but it's well worth the investment if you want seamless control over all of your fixtures.
Plus, because the Smart Hub is able to connect wirelessly both indoors and outdoors, there are no potential power issues to worry about either, Even when using high-powered lamps.
So whether you're upgrading an old fixture or adding new ones altogether, make sure Sengled is at the top of your list, it offers unbeatable value for money.
FAQ
Q: What to do if my bulb does not have power on state?
Ans: If it has memory recovery then you can set that to turn itself off after a few minutes. There are a few other works around that you can find on youtube.
Q: Do these bulb saves money?
Ans: Yes, they need as much as 85% less energy thus ends up saving money.
Q: Will a Sengled and Philp work together?
Ans: If both of them are Zigbee bulbs then they will. But it will be janky and may not always work.
Conclusion
So, in the end, we can say that Philps is overall better with a bit more pricy items. But if you are searching for a budget option and not in an apple ecosystem then Sengled is a good option since the Sengled wifi bulb doesn't support an apple home kit.
Also Read-Are Cree Bulbs Any Good?