Some homeowners are unsure if Eze Breeze windows are worthwhile. The windows are known for being simple to use and clean, although some people have had issues with them. Eze Breeze windows are designed to be installed on a porch or sunroom. They're designed to let in more air and light than standard windows.
What is Eze Breeze
Eze-Breeze is a porch enclosure system that turns the outdoors into a lovely indoor/outdoor environment.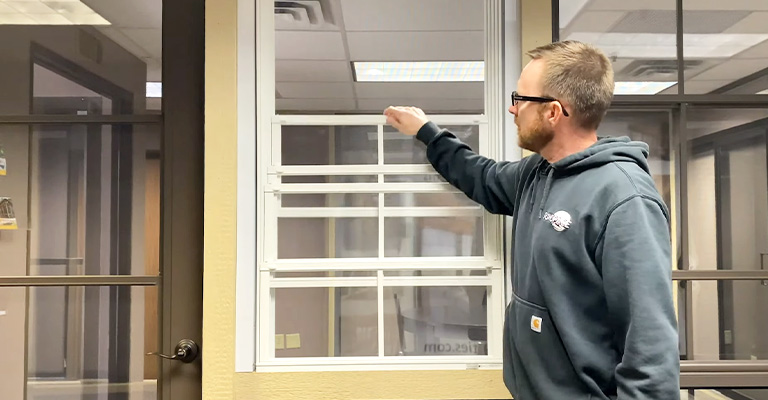 Why Could Eze Breeze Windows Worth It
Because window replacement is such a large expense, it's crucial to consider all of your alternatives before making a decision. Some homeowners consider Eze Breeze windows. They are meant to let light and air in while keeping the weather out, but they can be costly.
Problems and Pros of Eze Breeze Windows
We look at the benefits and drawbacks of Eze Breeze windows to help you determine if they are worth the money.
Pros of Eze Breeze windows
Here is a list of its advantages:
Scratch-resistant and long-lasting
Room to breathe
Material for Eze Breeze windows
The thickness of Eze Breeze windows
Outlook
Cost-effective
Scratch-resistant and long-lasting
Double-paned glass windows provide good weather insulation and are sturdy and scratch-resistant. Vinyl windows are extremely durable, easy to clean, and require minimal upkeep. EZE-BREEZE windows absorb strong impacts without breaking and quickly return to their original shape.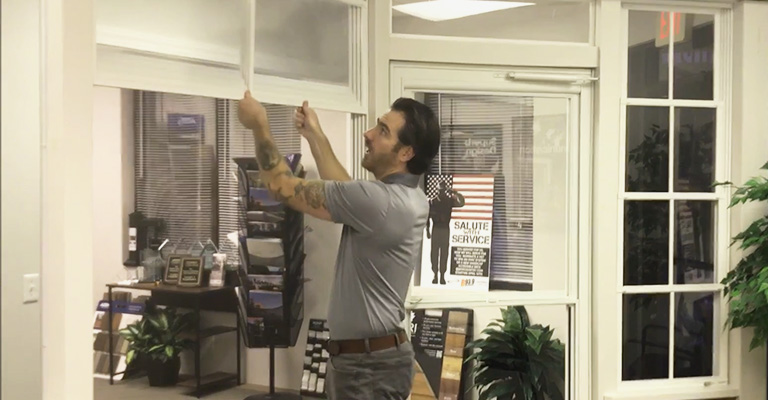 Room to breathe
The Eze-Breeze technology does not require a standard window frame, unlike regular windows. Without the need for costly re-framing, the window panels are custom-sized to fit your existing apertures. So you don't have to build a sunroom to keep the chilling wind out in the fall!
Furthermore, the vertical 4-track unit allows you to open the windows up to 75% of the window area, which is significantly more than the 50% supplied by typical glass goods. By simply opening the windows when you choose, you can maintain the features and view you love about your screened porch. This choice also improves air circulation, which helps keep the space cool on hot Georgia afternoons.
Material for Eze Breeze windows
Aluminum frames and 10 mil polyvinyl are used to construct Eze-Breeze® windows. These vinyl windows, like glass, can be manufactured clear or tinted to give them the appearance of glass.
Eze Breeze window thickness
Some of you are probably wondering what Eze-Breeze is. It isn't made of glass in any way. It's a 10 mil thick vinyl glaze that's permanently affixed to a custom-made frame.
Outlook
It's fantastic. In fact, it's incredible! This is an excellent choice for any three-season space. You'd have to use Plexiglas panels or plastic sheeting every year if it weren't for it. Several times in a single year. You only need to install Eze-Breeze once and then forget about it!
Cost-effective
Eze-Breeze is a cost-effective solution to obtain a lot of screens while yet being able to seal your room when the weather calls for it. Eze Breeze 4 track vertical outside mount units with screens are quite economical, with 70% of all jobs costing between $2700 and $3700.
Problems with Eze Breeze windows
Here is a list of its disadvantages:
Failure to Move Components
Quality Control Issues
Moving components
Not enough protection.
Cleaning Issue
Their return policy is excellent. As a result, some issues can be overlooked. But let us examine these topics more closely.
Failure to Move Components 
It includes a lot of little springs and plastic moving bits. They are, however, the panels' weakest link. Over the last few years, Eze-Breeze has worked hard to overcome these issues, resulting in certain adjustments to their systems. Many others, however, believe that these alterations have resulted in design defects and new problems.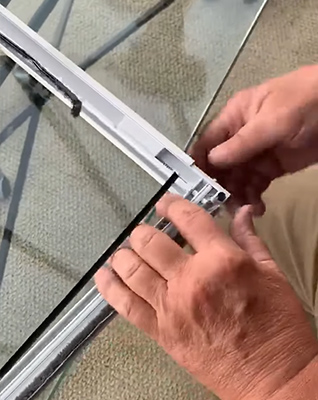 Quality Control Issues
Due to the growing demand, it's difficult to maintain quality when the popularity skyrockets. Quality control has deteriorated significantly in recent years. People frequently receive deliveries with missing pieces, dented frames, or incorrect panel sizes, ranging from badly constructed panels to overly tight or loose screen installations. 
Perhaps you won't notice, but the pros who install this for a living have certified that the frame materials from Sunspace's counterpart are substantially stronger.
Moving components
A few minor springs and plastic moving parts in Eze Breeze are continually failing or breaking. These areas of the panels are the weakest. Eze Breeze engineers have attempted to modify these systems over the previous few years, resulting in faulty designs and additional problems.
Not enough protection
Many individuals have discouraged me from having it. Their problem was that it didn't provide them with enough heat and cold protection. Furthermore, some insects, such as Japanese Lady Beetles, can easily pass through plastic windows and screens. There is no way to enjoy your porch when bugs are present.
Cleaning Issue
I'm not saying it's hard to clean, but when comparing Eze-Breeze to Sunspace, it's clearly a little more difficult. 
FAQ
How do you clean vinyl patio windows?
Ans: Use a microfiber or lint-free cloth to wipe the vinyl clean after spraying it with vinyl window cleaner. (We recommend Custom Window Systems Vinyl Window Coating, although any vinyl window cleaning would suffice.) A solution of 1/4 cup of Woolite and 1 gallon of water can also be used.
How do you determine pricing on EZE-Breeze windows?
Ans: We give each person a quote on a unique basis. The size of your EZE-Breeze windows and the quantity you order determine your price. Other considerations include whether you want an EZE-BREEZE CABANA door or additional fixed panels from us. 
BetterVue screens and more spreader bars are two alternatives that cost more money. We are always pleased to provide "ballpark" values, but we won't be able to present you with an accurate price until you have all of your window dimensions.
If your window is reflective, it can block some of the heat that enters your room.
What are the largest and smallest EZE-Breeze windows available?
Ans: EZE-BREEZE Vertical Four Track Windows are available in sizes ranging from 12 to 54 inches wide by 24-113 inches tall. Horizontal Sliders are available in sizes ranging from 24 to 96 inches wide and tall.
Last words
To me, the benefits of Eze-Breeze windows much outweigh the drawbacks. So, don't allow the disadvantages to keep you from enjoying Eze-Breeze on your porch. Other brands, such as Sunspace, are available, but no brand is immune to frequent issues. In one way or another, the issues are essentially the same.