During my recent quest for new furniture to redecorate my apartment, whether I was browsing vintage pieces online or shopping in a store, this thing kept happening to me.
Everywhere I turned, the word "Mid Century" appeared. It seemed like I kept seeing the same objects and the same words repeatedly throughout the day.
It seems like furniture inspired by the designs of the 1950s is all around us today. Could this be the reason why his mid-century design has remained popular for so long?
Mid-century modern is a decorating style that began in the 1940s and endured into the early 70s. With the end of World War two in 1945, the world began to rebuild and reimagine itself.
The post-war economic boom also meant that Americans and Canadians had a lot more money to spend. People started moving into new suburban houses, buying muscle cars, and having babies.
Along with this cultural revolution came a design revolution. Designers harnessed new wartime technologies, materials, and manufacturing methods to create completely new furniture.
Designers used wood fiberglass, metal, and plywood to form clean lines and gentle curves. The design that we associate with the term mid-century modernism is good.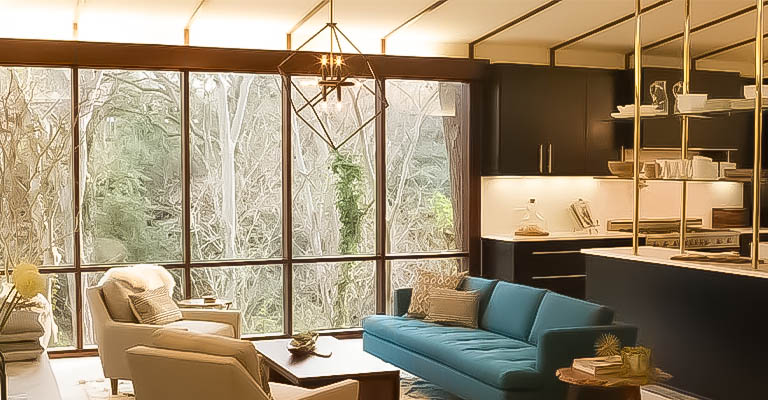 What Is Mid Century Modern Lighting? 
Modern lighting offers timeless style, organic form, and clean lines. If you're looking to upgrade your home or office, mid-century modern lighting might be just what you're looking for.
Taking inspiration from the late century post-war period, mid-century modern architecture is a great blend of traditional and modern.
The mid-century modern style was characterized by plays on color and shapes that reflected the designers' experiments with function, color, and form during the decades before the 1950s.
Mid-century modern design isn't just about being a celebration of a particular era; it's also a combination of functionality and form with clean, minimalist lines.
The mid-century modern style uses a wide variety of materials and colors to create timeless pieces. Mid-century lighting will make your décor come together in a way that fits your style and personality.
What Are The Key Differences Between Mid Century And Mid-Century Modern Lighting?
Okay, first of all, these mid-century modern pieces almost sometimes look so new that sometimes people don't even realize that they come from a different time.
Somehow, they look like they're of our time right now. And although some designs have become so popular and so mass-produced that they are bordering on cliché.
Modern Lighting: The Best of the Mid Century
A few key brands from a country's style can give you a sense of the culture. It is hard to represent better mid-century modern lighting than what can be seen in George Nelson Bubble Lamps, Louis Poulson, and Floss.
A signature design of George Nelson Bubble Lamps gives the brand its name. Originally introduced in 1952, George Nelson's lamp has remained a classic mid-century modern piece that can be found in homes to this day.
A Danish architect who joined Louis Poulsen, a company that supplies electrical parts, started to innovate, and reimagine the possibilities of how lighting could satisfy both function and decorative purposes.
Henningsen is responsible for creating the Louis Poulson we know today. PH Lamp, another mid-century lighting fixture that he created, would have become synonymous with mid-century modern in 1926.
It was founded by Achille Castiglioni in 1962 when he needed a lamp to illuminate the center of his dining room and was the newest of these iconic brands.
The Arco Floor Lamp, however, was born without an electrical outlet. Usually, when floor lamps weigh 160 pounds or more, it's their marble base that gives them this hefty reputation.
Mid-Century Modern Lighting For Every Room
Depending on your style and home, there are many mid-century lighting options available. Decorative hanging pendant lights in the mid-century modern design add a timeless touch to your space and are a great way to spread bright, concentrated light in a room.
You can choose a mid-century pendant to match your vision for your room, whether you prefer an understated piece or a striking lighting fixture. An additional fabulous option for adding a sense of beauty and impact to your space is a mid-century modern chandelier.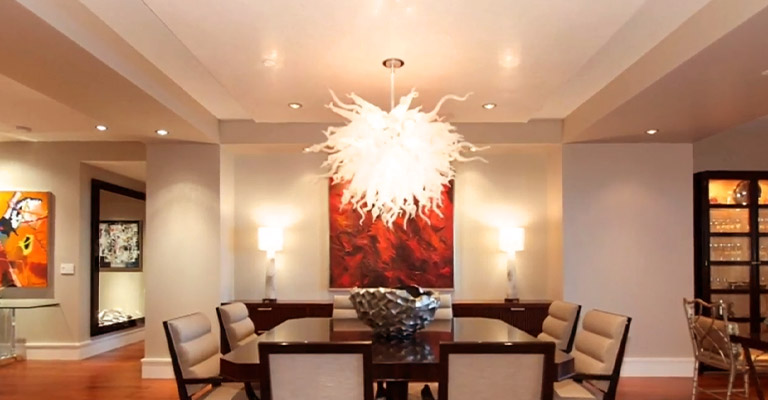 Adding a chandelier to your kitchen, dining room, or entryway will not only create a softer atmosphere but will also help you save on space.
There are so many mid-century modern lighting fixtures to choose from that you can find the perfect one for your space. From the living room to the bedroom, these lights mount to the ceiling to generate bright illumination and distinctive style in any room.
A mid-century wall sconce for your hallway, living room, or bedroom will appear charming and add charm to your walls. Additionally, you might want to consider mid-century modern vanity lights for a minimalist, classic appeal in your bathroom.
The mid-century modern floor, desk, and table lamps can add style to your mid-century modern furniture. Modern light fixtures are the ideal addition to a room that will elevate its aesthetics to the next level, thanks to geometric forms and sleek lines.
Decorative outdoor lighting can be added to your home with mid-century wall sconces, ceiling fans, and ceiling lights. You will be enchanted by the pristine functionality and uncluttered form of our mid-century floor lamps, vintage outdoor wall scones, or ceiling lights.
Is Mid Century Modern Going Out Of Style?
Mid-century modern furniture, to me, has always been in the background. It has never really fully gone away. The phrase mid-century modern was actually coined in 1984 by author Carrie Greenberg who used it as a title for her book about 1050s furniture.
The book was a hit and the phrase totally stuck. And shortly after the book came out, furniture from the 50s and 60s was back in vogue. This included mid-century modern lighting as well.
By the 90s, a lot of mid-century designs had gone out of production, and collectors were selling authentic pieces for a lot of money.
During the 70s and 80s mid-century furniture, manufacturers had shifted their focus to office furniture. But by the early 90s, that market had stagnated. They saw the renewed public interest in mid-century furniture as an opportunity they could capitalize on.
So, they began reissuing many iconic mid-century designs. All of a sudden, mid-century design was everywhere, and in 1999 Time magazine named the Eames molded plywood chaired the best design of the 20th century.
Today shops like West Elm, cb2, and IKEA are full of mid-century inspired pieces, but there's still a huge market for the real thing too.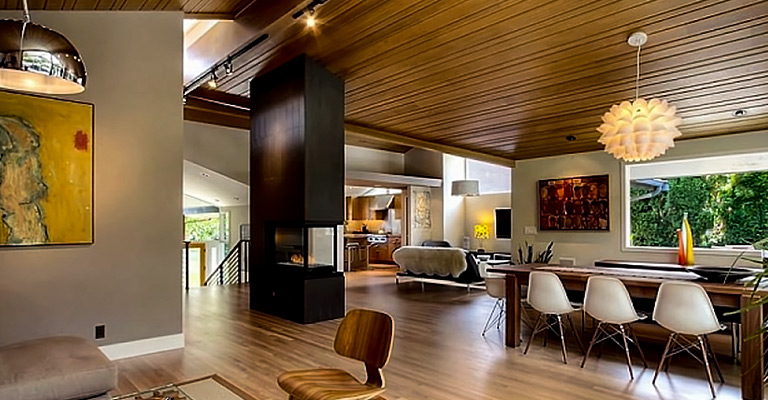 Final Thoughts 
The term "Mid Century" is now a marketing tactic ubiquitous with modern style. A lot of the appeal about why a mid-century modern design still works today is that there is a simplicity to it.
There is something about the shape of a line, so we can mix that with other pieces of furniture very successfully. It goes with everything. It's stylish, sleek, and in some ways, I'd like to think of it as being sophisticated.  
Mid-century modern doesn't seem to be going anywhere anytime soon. The fact that it has endured as an aesthetic says that whatever the designers achieved had staying power.