Lighting fixtures are often replaced because they have worn out, but they are also installed as part of an interior decor overhaul.
Whether you want to provide accent or function lighting in your room, track lighting is an easy and convenient option. 
You can achieve the mood or presentation you desire by directing the space lighting fixtures based on the track lighting's flexibility and functionality.
You will need to know a couple of things before you convert your recessed light to track light.
Track Lighting Types
In order to choose track lighting, you should first understand its types. By determining what your best course of action should be when converting your recessed lights, you will get the best results available.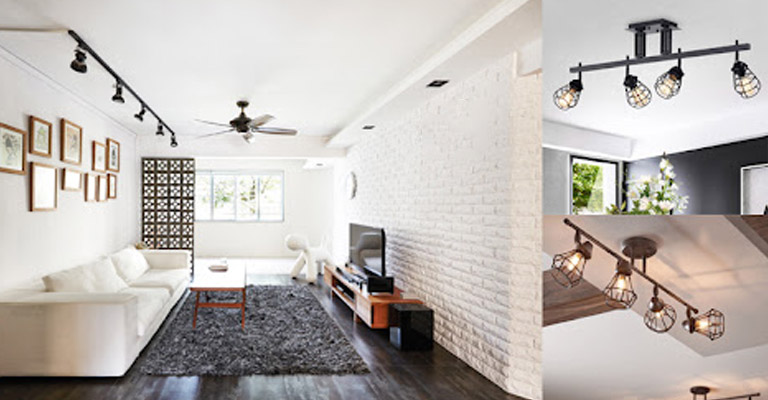 1. Low-Voltage Track Lights
While low-voltage track lights are generally more expensive, they are more energy-efficient and produce whiter light. The low-voltage track lights have a transformer that converts the primary power from 120V to 12V, so they operate at 12V.
A track head powered by a low-voltage can be as small as a large line-voltage head while putting out comparable amounts of lumens.
2. Line-Voltage Track Lights
Lights operated on a line voltage (120V) work in conjunction with standard electric outlets and junction boxes. Low-voltage track lights consume less power but tend to be cheaper. Line-voltage track lights consume more power.
Unlike low-voltage track lights, these track light fixtures do not require transformers, making the base of the track light fixture much narrower. However, the track light heads are considerably larger.
In line-voltage track heads, the lamps or light bulbs are different from low-voltage fixtures because they are not powered by a transformer.
Track Light Power Source
Up next, let's talk about how track lights are powered.
1. Electrical Junction Box Track Light
Installing this track light system requires making electrical connections at a junction box, which gives the system a more professional appearance, but it has no exposed wiring.
2. Plug In Track Light
A track lighting system can be simply plugged into an existing outlet, but it must be placed near an outlet since most track lighting systems do not require electrical wiring.
Track Lighting Options
Track lights are attached to the ceiling or wall by the track, which is where the track lights are installed. Halo, Juno, and Lightolier are a few of the various track standards. Ensure that your track lights are compatible with your track type, since not every track light will fit every type of track.
Recessed Light Converter Kit
It allows you to hang any new light from any recessed fixture with a diameter of 6 inches or greater. Mounts to the ceiling by twisting and locking around any recessed lighting brand.
Designed for home installation without the need for an electrician. Can be used for pendants weighing up to 50 lbs. It is approved for use in new or remodeled construction.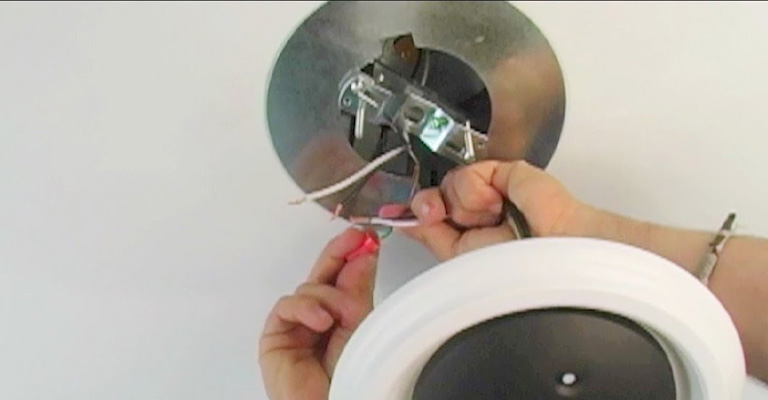 How To Convert Recessed Light To Track Light?
Adding a new light fixture to a living space can make quite a difference to its appearance and feel. The work itself is usually straightforward, though there is some risk whenever you are working with electricity.
You should have some familiarity with electrical circuits, as well as experience with similar repairs, before trying to replace a light fixture yourself.
Before You Begin
Make sure that the wall switch controlling the light fixture is turned off. Turn off the power at the main service panel if there is any possibility of someone else turning on the switch while you are working.
Things To Keep In Mind
Lighting strips, fixtures, and heads are manufactured by many companies, and they all seem to have a slightly different design for the connectors on the sides of the head and the track inside.
It is unlikely that any lighting head will work in a track manufactured by any other company; it is highly unlikely. It is, therefore, best to choose the heads that you prefer first. Once you have your heads chosen, you should buy and install the track that will support and connect them.
Basics
Considering that components of track lighting are not interchangeable, you should purchase all of them from one manufacturer.
Thousands of light heads are clipped into the track, and power runs through the track to run them.
A head can typically be pointed in any direction or rotated up and down, or side to side, depending on your needs.
Converting A Recessed Light To A Track Light Instructions
Turn off the recessed light fixture and remove the light bulb.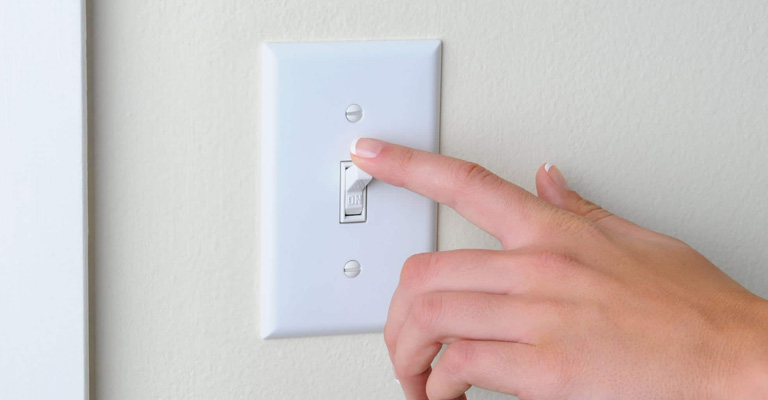 2. Take measurements of the distance between the ceiling and the pendant light.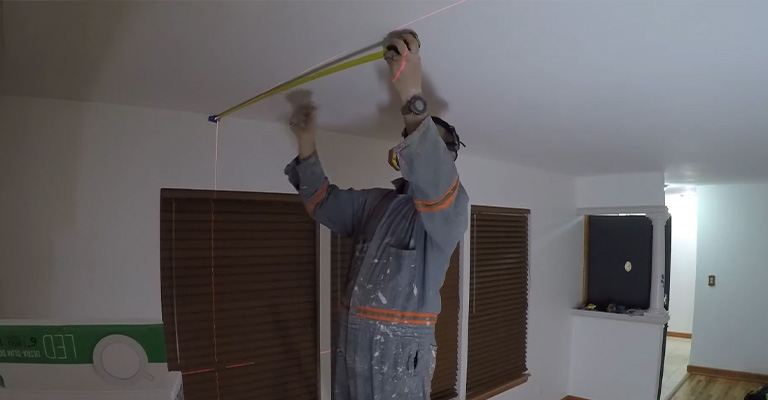 3. Take off the canopy from the light kit by loosening the compression nut.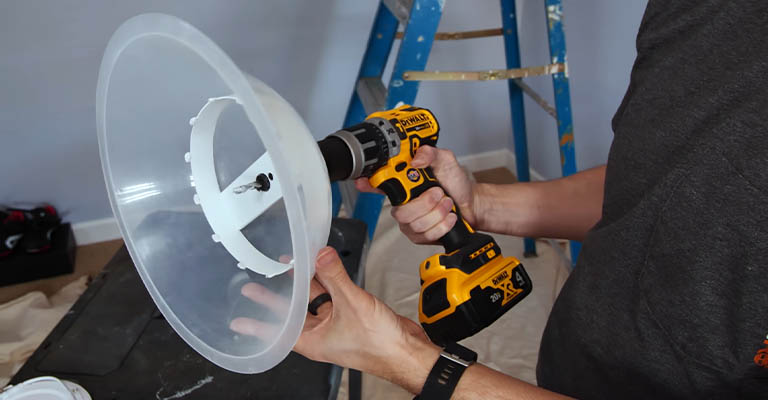 4. The light fixture will hang at the desired height when you pull the cord through the canopy. Make sure the excess cord is tightly wound around the spindle bracket on the adapter.
5. Adapters need to be screwed into light bulb sockets just like light bulbs.
6. Raising the canopy to the ceiling will make it flush with the ceiling. Reinstall the compression nut to ensure it is snug.
7. The socket ring (and shipping cardboard) needs to be removed and the cover, globe, or shade inserted. Replacing socket rings is necessary.
9. Replace the light bulb with a beautiful one.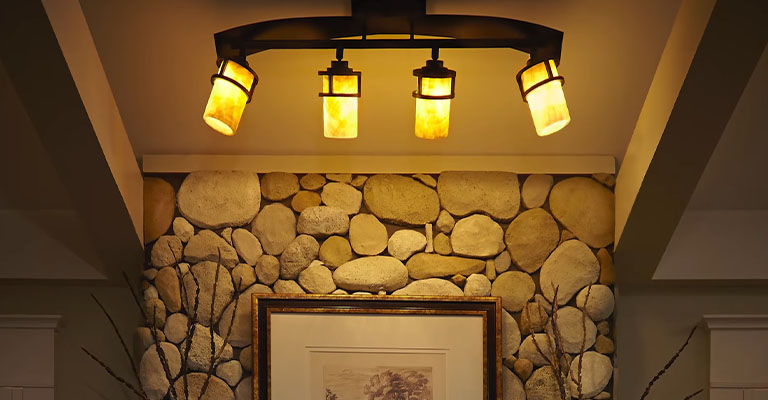 Where To Place Track Light Fixtures
Fixtures are aimed at the artwork on either side of a straight track running along the hallway ceiling.
Your kitchen space can be customized with a track. U-shaped configurations can direct light right where it is needed, such as over an island or onto the countertop.
An installation of a track 20- to 40-inches from the wall is recommended.
You may want to use a track to showcase a large collection of artworks that is hung over a mantel or on the wall. The heads can easily be adjusted to point to specific portions of the display.
In a dark closet, one track can be used to position several heads just where you need them — on clothes or shelves.
Ceiling heights of more than 8 feet can be accommodated by track units with stems or cable systems dropping from a central electrical box.
Track heads should not interfere with moving elements in the room, such as doors, cabinets, or other items.
How To Install Track Lighting
You might need an electrician to make the straight track cut to fit your space so you can create a customized track lighting system.
Assembling the parts so that they are precisely cut and properly spliced together so that continuity is maintained, and that the hot and neutral positions are maintained as intended.
Getting it right can be tricky, and it has to be done correctly or it won't work. Additionally, deploying a straight track once it has been installed takes a bit of art.
Having said that, you are still free to design and install the lights if you wish. It is possible not only to choose the light heads and bulbs you want, but also to put them up, check the effect, and change the direction the light bulbs are directed if you wish.
Final Words
A recessed fixture that needs to be removed or relocated and the wiring and hole in the ceiling must be repaired can also cost as much or more as the original installation. Track lighting is far more flexible, less intrusive, and much easier to repair and remove tracks than conventional lighting systems.
In a large space with a lot of activity, such as a family room, recessed fixtures may be what you're looking for, but track lighting may be more appropriate in other spaces. It should be obvious by now that track lighting can be converted from recessed lights.